Note: The list below is ordered by the current unit price of each project, lowest to highest.
#3 Radio Caca (RACA) – $0.001735
Launched in August 2021, Radio Caca is an ecosystem featuring multiple Metaverse games and experiences and a DAO governing its project. Radio Caca features a top-rated Metaverse called the USM (The United States of Mars). It's an in-browser experience enabling users to explore various places, NFT galleries, virtual concerts, etc.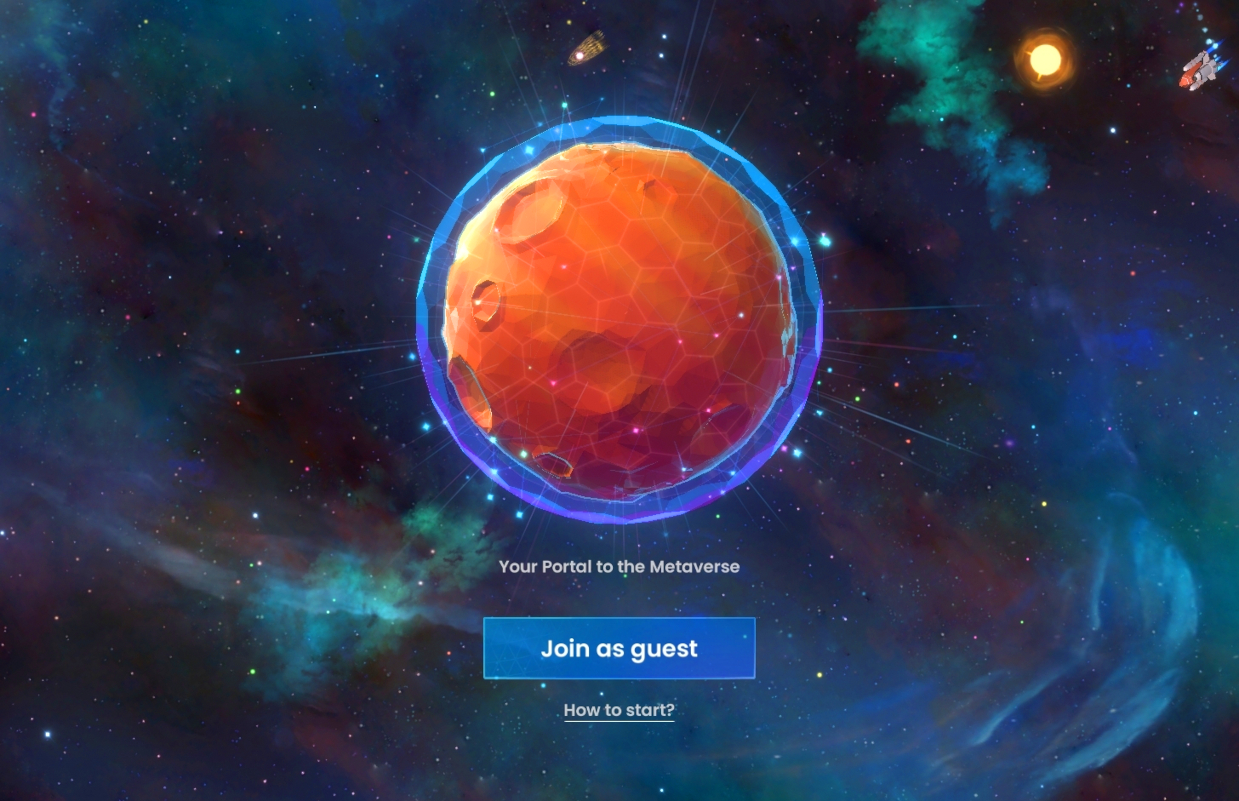 We recommend checking out Radio Caca's USM as it's comparable to Decentraland, the leading Metaverse crypto coin featuring a valuation in the billions. While RACA's current market cap is the largest on this list (over $500 million), Radio Caca has tremendous potential. It wouldn't be surprising to see the project reach a $1 billion market cap during crypto's next bull run.
Radio Caca made headlines in recent news when it secured a partnership with French Montana, developing a Metaverse game for his upcoming album Montega. In addition, Radio Caca recruited Nicole Buffett, the daughter of Warren Buffett as the art director for the project, signaling the tremendous long-term potential for RACA.
Radio Caca also features their flagship play-to-earn game called Metamon, enabling users to earn significant rewards by playing the game. Users must purchase a Metamon Egg with RACA tokens on the official NFT marketplace, which will allow them to start playing the game and earning rewards.
RACA is the leading utility asset on the platform, including both BEP-20 and ERC-20 versions on the BNB and Ethereum blockchains. RACA enables users to interact with its USM, participate in play-to-earn games, purchase in-game assets and provides voting power for DAO governance.
You can buy RACA on Uniswap, PancakeSwap, LBank, MEXC, OKX, Poloniex, Gate.io, etc.
#2 Verasity (VRA) – $0.01962
Launched in April 2019, Verasity is a blockchain company featuring an ecosystem of dApps ranging from Esports to online traffic and NFT fraud prevention systems. Verasity is looking to tackle the $160 AdTech market with its proprietary Proof of View protocol that can distinguish between organic and illegitimate traffic, contributing to a healthier ecosystem for advertisers and publishers.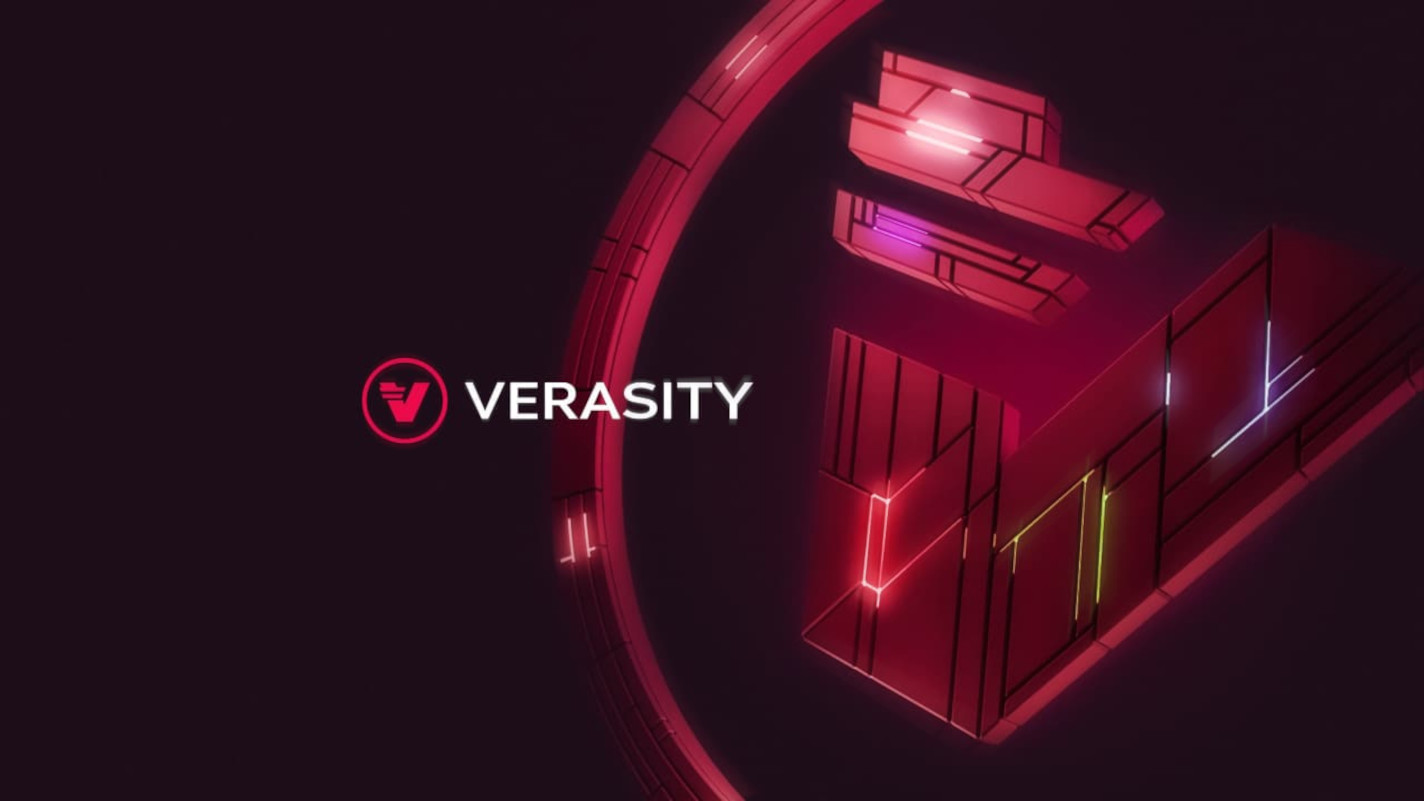 Fraudulent traffic is a significant issue in online markets, reducing conversions for advertisers and revenue for publishers. Due to the increasing amount of bot farms that generate fake traffic, advertisers are wasting valuable marketing dollars on useless traffic that doesn't convert. With the help of blockchain technology, Verasity is looking to use its POV protocol to identify and block fake traffic, only counting organic human traffic.
In addition, Verasity's Proof of View is also an innovative blockchain solution for the transparent authentication of NFT art, NFT sellers, and NFT marketplaces to proactively prevent NFT fraud. The NFT industry is recording a rapid upsurge in interest from artists, and scammers/hackers are running rampant in exploiting the public's interest.
Verasity is looking to preemptively stop NFT fraud before it happens by utilizing blockchain's transparency and authentication to verify the authenticity of the art and the sellers.
In addition to its fraud prevention systems, Verasity features an Esports platform, VeraEsports, looking to accelerate the evolution of Esports with blockchain. VeraEsports features partnerships with some of the biggest names in Esports, such as Valorant, PUBG Mobile, and even some blockchain titles like Axie Infinity.
Last but not least, Verasity features its online wallet called VeraWallet, making it easy to manage users' assets and receive rewards in the form of VRA tokens.
VRA is the primary utility asset on the platform, an ERC-20 token on the Ethereum blockchain. VRA's utilities include distribution to users as rewards, interacting with its ecosystem, etc.
You can purchase VRA on Bittrex, KuCoin, Gate.io, Poloniex, Hotcoin Global, OKX, etc.
#1 Alien Worlds (TLM) – $0.0941
Launched in April 2021, Alien Worlds is a top-rated project currently on a fire sale. Alien Worlds is the world's most popular Metaverse NFT-based crypto game built on the WAX and BNB blockchains.
The game revolves around users mining Trilium (TLM), the primary utility asset on the platform. Alien Worlds is 100% free to play. Simply make an account on the WAX Cloud Wallet, sign in to Alien Worlds, receive a free NFT-tool, and start mining Trilium.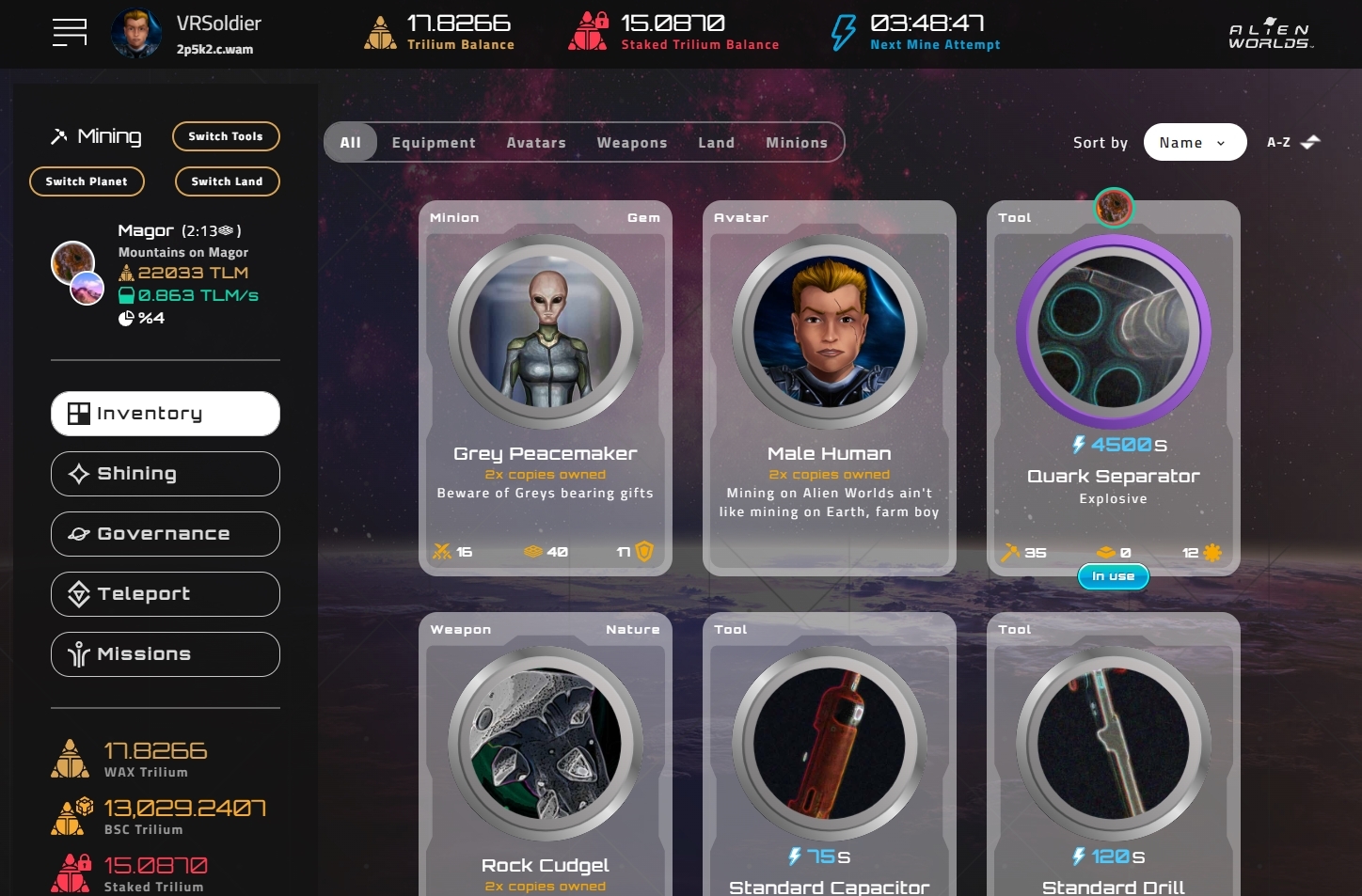 There are two primary ways to earn Trilium in Alien Worlds. Users can either mine it via NFT-tools that can be purchased on WAX's Atomic Assets NFT marketplace or by staking BNB-based TLM for periods of 2-12 weeks and receiving a sizeable return at the end of each staking period. In addition to TLM rewards, users receive rare NFTs at the end of each staking period.
If you're looking to get your foot in the door with Metaverse and NFT-based gaming, we recommend checking out Alien Worlds, as it's currently the most popular game featuring almost 1 million users in the past 30 days.
The primary utility asset on the platform is TLM, featuring both ERC-20, BEP-20, and WAX versions. TLM's primary utility is the distribution to players as rewards, leasing spacecraft to send on missions, and DAO governance.
You can buy Trilium on ZB.COM, WazirX, PancakeSwap, KuCoin, Binance, LBank, FTX, MEXC, etc.
Disclosure: This is not trading or investment advice. Always do your research before buying any Metaverse crypto coins.
---
Also Read:
Top 3 Metaverse Crypto Coins With a Market Cap Below $200 Million (April 2022)
Follow us on Twitter @thevrsoldier to stay updated with the latest Metaverse news!